Getting back into production is an exciting prospect, but you might be wondering how to make your scenes look old-normal in the new-normal? How do you convey energy, movement and life that comes from people being close together, be that a small setting in a restaurant or a large crowd scene?
What looked like some very straightforward shots in March may look incredibly complex and expensive now. And, just the mention of introducing more Visual Effects into the budget will have the purse-holders swearing into their PPE.
Let's look at an example and break it down. Consider this Parliament scene from Poldark Series 4; Ross fights to make his case as he's supported and berated by the jostling and jeering MPs all around him. Pre COVID-19 this kind of scene would be a pretty straightforward sequence to plan and depending on the number of Supporting Actors (SAs) available it wouldn't necessarily require any complicated visual effects.
Planning this scene in a pandemic presents a whole new challenge; how can you conjure the energy and rowdiness you get from a packed parliament while reducing the number of people on-set and keeping them at a safe distance.
In this situation, pre-coronavirus, our challenge was to create the Parliament scene with a small cast and to build the crowd as an effect. Our preferred way of working is always to capture as much in-camera as possible. We needed to create a realistic crowd with individuality, variety, natural movement and period-correct costume. A CGI crowd would not be realistic enough for this scene. By using groups of SA's in different positions around the courtroom and then combining them, we created the illusion of more people.
And now, to ensure social-distancing, we just adapt this process; instead of capturing the SAs in a group, we simply line them up, standing 2 metres apart from each other, capture them, then get them to change costumes and resume their positions, just moved along a couple of feet from where they were. Then we layer these shots.
For really large crowd scenes, we can combine this capture technique for the front of the crowd, where they need to be realistic, with a CGI crowd filling the background, where the detail is less important.
Over the years, we've designed, supervised and produced countless VFX sequences for high-end TV dramas. For example, Downtown Abbey, Man In An Orange Shirt, Ordeal by Innocence and, of course, Poldark. Each one required filming actors separately in production and then bringing them together digitally in post; be that to bolster a crowd, or for an emergency replacement of a lead character.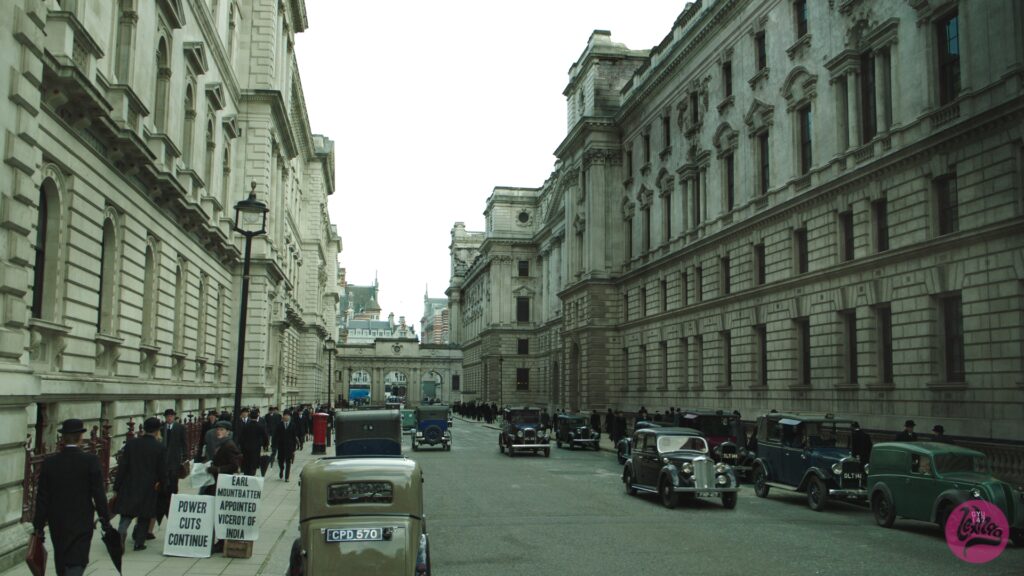 The principles and approach we've used in the past are even more relevant now. With a few adjustments to the process – ours and yours, we can create realistic and compelling groups of people, of any size, while keeping cast and crew safe and working within a realistic budget.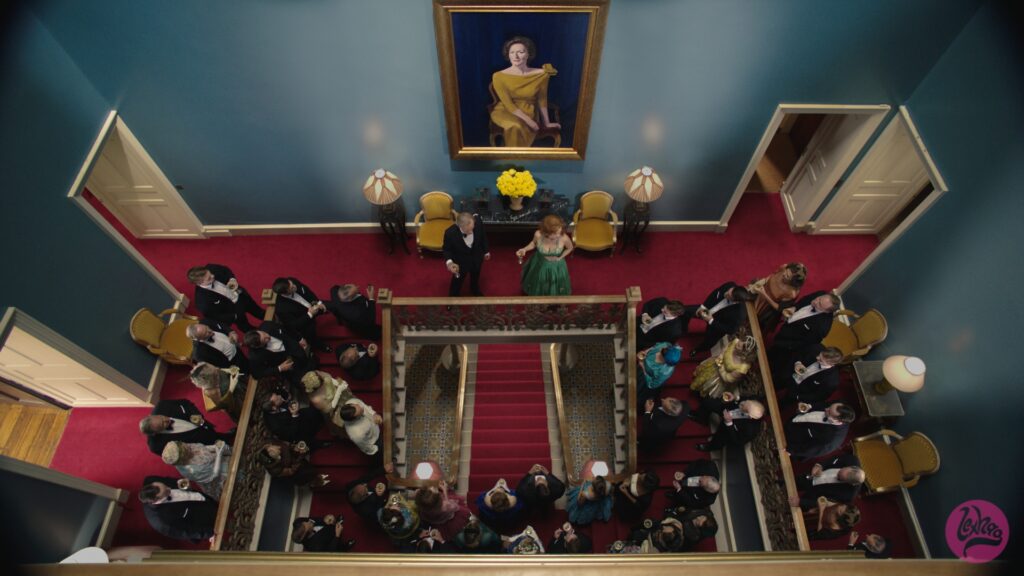 Our 'Turn Up and Shoot' approach consists of a multi-skilled, self-sufficient two-person team who can capture performers and sets in accordance with the COVID-19 industry guidelines. Our experienced team of VFX Supervisors have over 20-years experience in practical and digital effects. They can shoot and perform their own data wrangling and DIT to prepare shots for post. And, when it comes to reviewing remotely, we provide an easy way for you to see the shots and track team comments online, at any stage of the process.
To create a large realistic crowd that's era-correct with just a handful of SAs, we capture individual performers, one at a time in multiple costumes. To adhere to the COVID-19 guidelines, performances are scheduled sequentially with only one performer in our Ambient Light Tent at any one time, always 2 metres from the cameraman.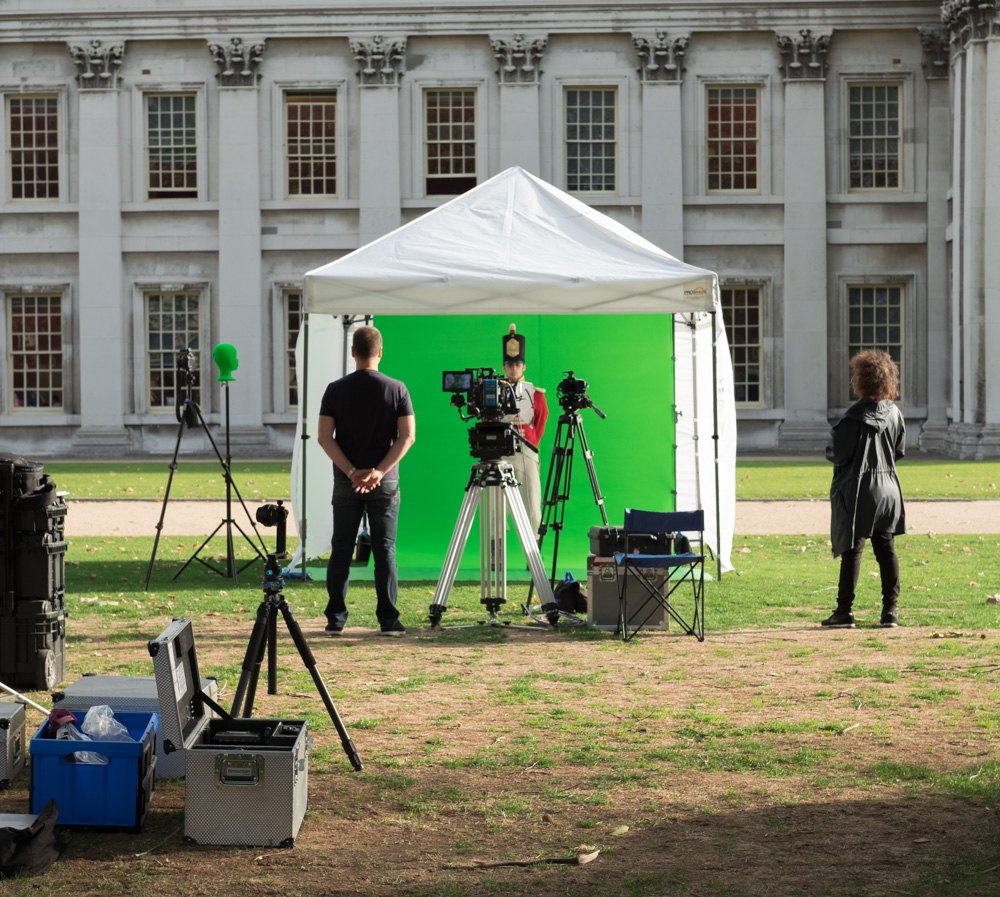 To capture the set, a two-person team equipped with LiDAR and Photogrammetry equipment can work with one AD from your team and move onto set once the main unit crew have left. We can scan from the ground and the air, capturing photo-realistic textures, too. This means we can recreate the environment with great detail and accuracy for use in VFX later in the process.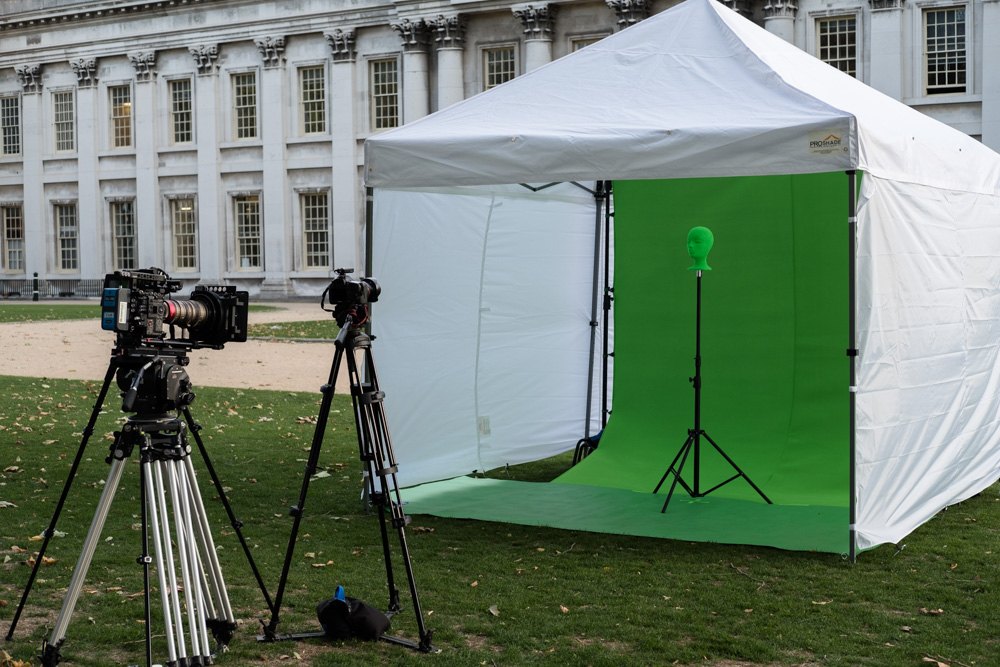 Need to do this in a remote location? We've got one of those – our Norfolk studio is located on a 600-acre former-RAF site with various enormous indoor and outdoor spaces that we share with October Studios.
We've adapted our tried and tested techniques to align with the most recent COVID-19 industry guidance and we'll continue to do so as the situation changes. Creatively we work best within boundaries and limitations; working through a pandemic only serves to fuel this. In any case, we believe great work is normal. And, everything's normal here.
You can see more of our crowd-capture and crowd-rep work here.